Day 1 :
Keynote Forum
CEO, Style for your smile, Germany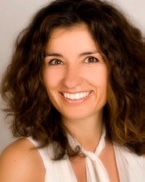 Biography:
She is CEO, Style for your smile, Germany
Abstract:
21st century brought many changes in our lives and the needs of our patients in orthodontics, young or adult, are now much different as they were ten or twenty years ago. Orthodontic treatments all over the world are getting every day faster, more accurate and even more invisible and comfortable as before.
New digital methods such as DVD X-ray s and dental scanns assist orthodontists in creating a perfect smile for every single patient and predict exact treatment results. To describe the treatment outcome with a scan to your patients, it enhances the communication between the doctor and his patients as long as the confidence and the motivation during therapy.
Today´s digital orthodontics allow us to choose from the widest range of treatment options from clear aligners and bracket solution to local lab appliance production. People are looking for stable and good results. Digital technology has helped us to come much more closer to perfection. Now, more than ever, is important that our patients receive the best services. It is what they expect and what they pay for.
Any digital possibility simplifies the everyday clinical workflow for patient diagnosis, treatment planning and model archiving in multiple ways and speeds up your shedule in the practice.
That is where digital orthodontics meet exactly the requirments of a modern Praxis . The majority of our patients are young people. The communicate a lot in the social media and talk about us there. They are proud of a highly compentent and skilled doctor and a high-tech praxis equipment as welle as treatment methods. In the end they recommend us further and contribute to our praxis increasing and developement.
Staying "up to date" means go digital now! Stay flexible towards your patients and show empathy and compassion to their needs more than ever before, that makes the" orthodontics NOW".
Keynote Forum
Al Wakra Hospital, Qatar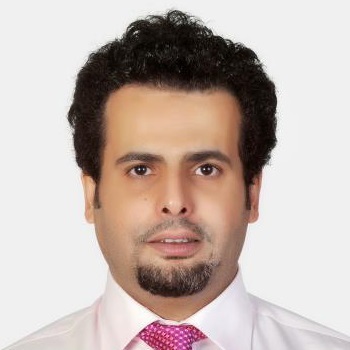 Biography:
Dr. Abdulhakim Alyafei graduated BDD in Damascus University Syria in 1996, in successding years he completed his Postgraduate Diploma in Dental Surgery in 2005; Master Dental Surgery – Pediatric Dentistry in 2007; Advance Diploma in Pediatric Dentisry in 2008 at University of Hongkong. He is a Member of The Royal College of Surgeons of Edinburgh and a Member of The Royal Australian College of Dental Surgeons in Paediatric Dentisry. He also gained his Fellowship in Dental Surgery in The Royal College of Surgeons of Edinburgh England. Dr. Abdulhakim has 20 years of expereince in dentistry with excellent patient's feedback and exceptional treatment and procedure result. He established new dental department which running all dentistry specialty with advance laboratory and advance dental radiology. He is the first in Qatar to establish the Special Needs Dentistry Clinic along with weekly schedule of Day Care surgery under general anethesia of children. He has involved in 3 publication. Dr. Abdulhakim is currently a Senior Consultant Pedodontist & Special Needs Dentistry; Head of Dental OPD Clinic in Al Wakra Hospital, State of Qatar.
Abstract:
Skeletal and Dental arch anomalies requires intervention at an early age, which may help in avoiding surgical procedures later on and it improves the function of the oral cavity and the facial profile. Inherited and habits as well nasal airways obstruction creates different types of malocclusion. The presentation would demonstrate cases and their treatment plans, supported with updated literature reviews. The following points will be provided;
a. Diagnosis of dental arch anomaly among children;
b. Proper time for intervention;
c. Prevention the complication of arch anomaly;
d. Distinguish between the early need intervention and normal time for orthodontic treatment;
e. Different procedures for early orthodontic treatment.